This winter get in some exercise at one of the many ski resorts near Lowell, MA. Whether you're looking for a weekend getaway or just a great weekend activity, skiing is both fun, energizing, and a great way to unwind from the everyday stress. Now that the holidays are over, take some time to recharge at one of the best ski resorts near Lowell, MA.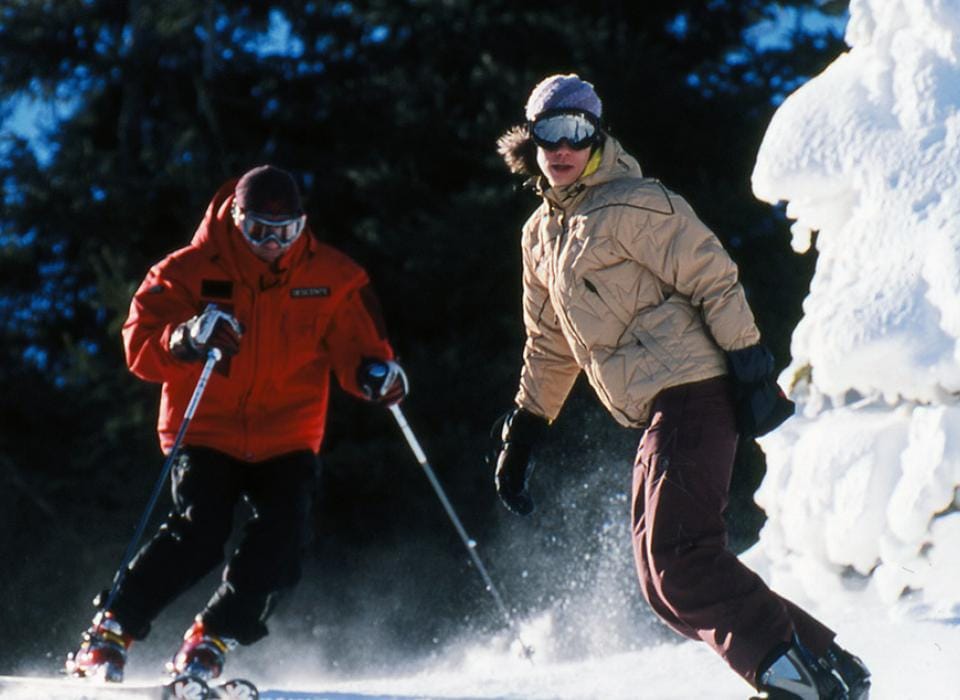 Ski Ward Ski Area is located just 40 minutes from downtown Lowell. Their winter season runs through mid-March so there's still plenty of time to get on over there. Their ski area is open 9:00 A.M. to 9:00 P.M. and 9:00 A.M. to 4:00 P.M. on Sundays. That's so much time to get your ski on. Ski Ward offers a great snow school with a variety of programs from private and group lessons for ages 3 and up to 1-5 day vacation week programs for kids up to 14. If you're staying nearby and you're tired of skiing, you can always do some snow tubing!
Weston Ski Track is just a 6o minute drive from downtown Lowell, not too shabby if you're looking for a one-stop-ski shop. Did you see what we did there? Weston offers a ski school with lessons for children and adults at any ski skill level. They also offer snowshoeing lessons and rentals of all the equipment you're likely to need. With deals for school cross-country ski teams, group lesson deals, and a great bunch of trails, you'll find what you're looking for at Weston. Their regular hours of operation on weekends and holiday are 9:00 A.M. to 6:00 P.M., Monday through Thursday from 10:00 A.M. to 9:00 P.M., and Friday from 10:00 A.M. to 6:00 P.M.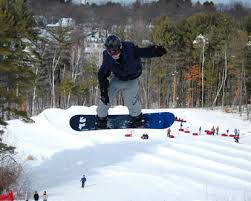 McIntyre Ski Area is located just under an hour away from Lowell. In addition to a ski school, McIntyre also offers snowboarding lessons. They have over 150 instructors for both skiing and snowboarding, so whether you're a beginner or at a competitive level, you'll find what you're looking for here. Want to keep coming back for all the action all season long? Season passes are on a sliding scale with seniors and children under 3 just $25, adults $270, and kids 4-17 just $240. Check out their website to get a look at their lift schedule and make a plan to ride some snow.
Ski Bradford is a half hour from central Lowell, and offers programs and clinics for tots to adults, as well as good old fashion lift tickets. Ski Bradford specializes in teaching skiing and snowboarding and offers a great number of opportunities for ski and snowboard enthusiasts to learn. They also have special attractions including a terrain park, and a racing team. The resort is open Monday through Friday from 12:00 P.M. to 10:00 P.M., Saturday 8:30 A.M. to 4:30 P.M. and 6:00 P.M. to 10:00 P.M., and Sunday 8:30 A.M. to 4:30 P.M.
When it comes to skiing and any outdoor sport, be sure to prepare yourself with all the necessary equipment. Not sure what that is? Give the ski resort a call or stop in to their shop; they'll be able to help you with whatever you need. Have a kiddo interested in professional skiing or snowboarding? There's plenty of opportunity at any one of the best ski resorts near Lowell.