When you're looking to sell your car, you want to make sure you get the best offer possible, which is why you should make sure to visit Allen Mello Chrysler Dodge Jeep Ram (CDJR). For consumers in Manchester, Merrimack, Nashua, and Hillsborough County, Allen Mello CDJR is your best resource for selling your used car at the price you need and deserve. Even if you don't buy your next car from us, we're still ready to purchase your vehicle at a fair price.
Learn more about how Allen Mello CDJR can help sell a used car quickly, easily, and at the price you need to get the funding for your next car.
Getting an Offer for Your Car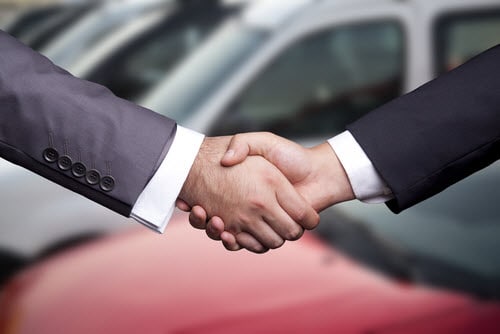 Your first step in selling a used car is to bring your vehicle to our lot for a quick inspection. One of our professionals will fully examine your car, considering such factors as your mileage, the car's age, any damage your vehicle may have suffered, and the existence of aftermarket parts or modifications.
Once your car's inspection is complete, we'll make you a pressure-free offer and give you time to decide if you'll accept. Selling your used car at Allen Mello CDJR means getting a fair offer that you'll be hard pressed to find anywhere else.
Information and Documentation
When planning to sell your used car, it's important you have all the information, documentation, and accessories/equipment that you need to transfer ownership of your vehicle.
Before you bring your car to our lot, make sure you gather important items like your car's title and any loan information, an ID for any person listed on the title, your car's keys and remotes, and your vehicle's registration. Having the proper documentation on hand will make the process of selling your used car quick and stress-free.
Sell a Used Car at a Trusted Dealer
When it comes time to sell your Hillsborough County, Nashua, Merrimack, or Manchester vehicle, your best option is to stop by Allen Mello CDJR. Visit us today and our knowledgeable team can help you easily sell a used car easy with a fair offer that you deserve. Working with Allen Mello CDJR means selling your car in a pressure-free environment and with a dealership that's dedicated to serving you.