A vital component in every Dodge, Chrysler, Jeep, and Ram vehicle is the transmission. This complex collection of gears, pulleys, chains, and belts permit the transfer of mechanical energy from the engine to the axle. As such, it suffers from wear and tear over the life of the vehicle. This fact is why proper transmission maintenance and upkeep is required to help the vehicle operate at peak performance. All Dodge, Chrysler, Jeep and Ram transmissions are engineered to offer continual service in demanding driving conditions, but, as with any mechanical part, systems will occasionally fail. Understanding how failure can occur leads to overall better understanding of the transmission and how it affects your car or truck.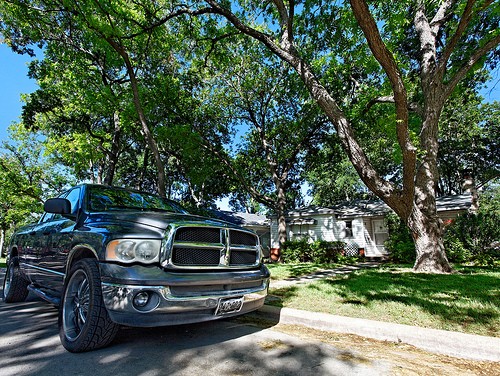 How It Works?
In absence of a transmission, the drive-train would be directly connected to the energy output of the engine. This would decrease the performance of the vehicle in all but the most basic of engine speeds. To resolve this, the transmission serves as a transfer point of the energy coming from the motor. Inside, there is a series of gears and components that change the ratio of the energy to one that directly corresponds to the demands from the driver. For immediate transmission service in Nashua, schedule an appointment at Allen Mello Chrysler Jeep Dodge Ram today. 
Transmission Fluid
This complex arrangement typically relies on a fluid to transfer heat and particulates away from these components. It also lubricates the components. A decrease in fluid levels from, leaks, damage or normal use will cause these gears and such, to suffer excess wear and lead to failure. Transmission fluid is vital in all vehicles equipped with automatic transmissions. In manual transmissions, the components require occasional external lubrication performed by qualified technicians.
Components
A transmission is made of up gears and other components. The gears are a set of metallic disks of various sizes surrounded by a ring of teeth that allow the disks to interact. Along with gears, there are various chains and belts, depending on model and type of vehicle that connect to shafts upon which the gears are placed. This combination allows for various settings or ratios to be engaged that will transfer levels of energy to the drive shaft. In automatic transmissions, there is also a vital component called a torque converter. This allows the engine to remain running while being disengaged from the transmission. Some transmissions also contain pumps, and in the case of manual transmissions, a clutch performs the same task as the torque converter. Read our blog on how to identify most common transmission problems or when to get your transmission flushed.
What Can Go Wrong?
Here at Allen Mello Dodge, Chrysler, Jeep and Ram, it is our hope nothing goes wrong but we know it can and does happen. As with any mechanical part, transmissions suffer from wear and tear over time. In effect, any part could suffer a failure leading to transmission repair. There are common signs which indicate that service is needed by our courteous and professional service staff.
Leaks
Rough Shifting
Not Engaging Properly
Slippage
Leaks are the most common indicator that service is required. Even the smallest of leak can represent serious problems. Seals and gaskets also suffer from normal use and could have degraded allowing fluid to escape. Failure to resolve this can lead to more severe damage.
Rough shifting and not engaging properly are signs of internal problems. Rough shifting makes the vehicle as feel during operation as if it is having trouble sifting. Not engaging feels similar or the vehicle has a long pause between transferring to the next level.
Slippage feels as if the vehicle is changing gears without input or action by the driver that would warrant such a change. Any of these signs are indicative of problems and service is required.  
For more information about service or to schedule an appointment for transmission service in Nashua, contact Allen Mello Chrysler Jeep Dodge RAM today!