Twice named "Best Place to Live in America" by Money magazine, Nashua first developed as a textile town in the shadow of nearby Boston before expanding in the last few decades, along with the rest of southern New Hampshire.

Through the years, however, Nashua has never lost its New England charm and today is a lively natural community with plenty of arts and leisure activities available. Residents are especially encouraged to take advantage of the many parks in the area, which play host to numerous cultural and art festivals throughout the year.

Furthermore, as the economy continues to grow, more businesses are also starting up or relocating to Nashua, making the area a budding hotspot for families young and old alike.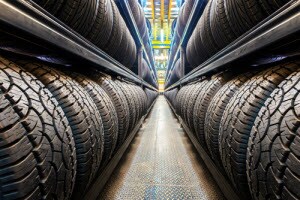 To take advantage of these many opportunities, you need a vehicle you can trust and maintenance that will not let you down. If you are specifically looking for reliable tire services in Nashua, look no further than Allen Mello CDJR.
About Allen Mello CDJR
Our team at Allen Mello Chrysler Jeep Dodge RAM has years of experience working with customers in the Nashua area and we can specialize in putting you behind the wheel of the exact vehicle you need.

For many years, our auto financing team has also dispensed plenty of advice to anyone trying to obtain a car loan or lease. If you are in need of a full car repair by a trained service technician, Allen Mello CDJR has you covered.
Tire Services in Nashua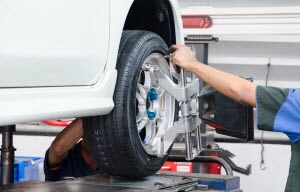 Allen Mello CDJR is especially proud of our maintenance team, which is more than capable of handling any of your specific maintenance and repair needs. If you are specifically looking for tires services in Nashua, we want to help.
These are only a few of the tire services we look forward to providing.

Replace worn tread


Properly balance tires and suspension due to irregular patch wear


Eliminate edge wear by cutting hard cornering and check if the tire is underinflated


Check if the tire is overinflated following center wear


Reconfigure vehicle alignment if tires have shoulder wear
We also look to extend the life of your tires the best we can by educating customers and clients on different driving strategies they could employ to curb tire wear. While you can learn more by reaching out to our Tire Center, some of these include: observing your vehicle loading guidelines, rotating your tires regularly and observing posted speed limits.
Learn More Today!
Getting around in Nashua is critical if you hope to take advantage of the many opportunities in living here. However, this requires not just having a vehicle but in having maintenance and repair options that can keep you on the road, as well. To solve this problem, Allen Mello CDJR is proud to offer tire services in Nashua in addition to our vehicle inventory. So whether you need a new car or a new set of tires, please feel free to get in touch with one of our representatives today to learn more about what we can do for you.