When it comes to searching for a truck brand that has it all, RAM is probably the most innovative manufacturer on the market today. Powerful haulers that offer optimal strength for cargo and passengers require safety mechanisms that stand up to such important duties.
We want our local truckers-to-be in Nashua, Merrimack, Manchester and Lowell to choose a truck that outshines in the most important categories. Interested buyers can get to know all the available safety features at play in the newest RAM trucks by reading through our detailed RAM safety feature close-ups. Check out just a few of the categories our safety reviews delve into below:
Crew-Conscious Airbags
Each RAM truck is equipped with an advanced multi-stage air bag system that takes into consideration the severity of the collision impact and the size of the seated passenger to deploy at a customized rate. This helps to provide optimal protection to travelers throughout the cabin.
Protective Pickup Construction
At the core of a RAM model truck is an exceptional-quality, extra-strong steel construction. Built with safety in mind, RAMs feature shock-absorbing pillars, beams, and crumple zones that do a superior job of sheltering truck contents in the case of a crash or collision.
Security in Tow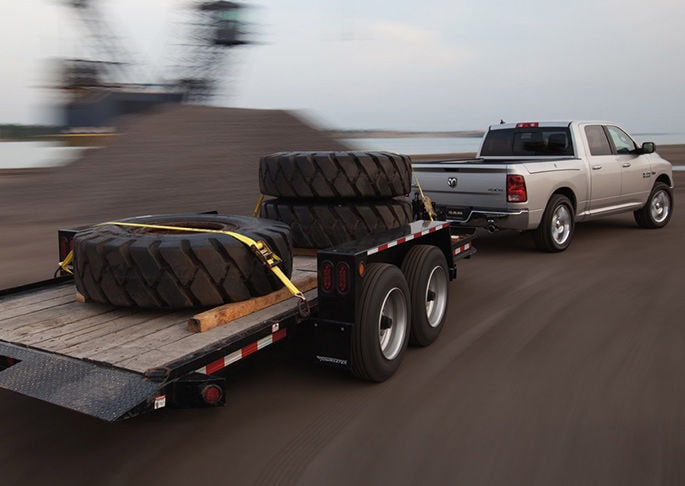 The premium towing capabilities of a RAM pickup, van or chassis cab are backed by top-notch safety systems. From its own trailer hitch integrated right into the truck bumper for a secure fit, to a park-savvy rearview camera onboard that makes lining up to a hitch super easy, RAM trucks can handle your biggest loads with care.
Choose a RAM to Review
To start expanding your knowledge of all the safety features RAM trucks have in store, select the RAM vehicle model you're interested in below. Nashua, Merrimack, Manchester and Lowell area truck seekers can always look to our vehicle reviews collection for an up-to-date glance at the newest RAMs we have in stock. Or if you'd like to see how other facets of RAM rate against the competition, check out Allen Mello Chrysler Jeep Dodge Ram's vehicle comparisons.