There are many factors to consider when choosing which SUV to purchase for you and your family. There are different sizes available on the market, so depending on the number of seats you need and the desired towing capacity, there's definitely an SUV model out there for you. Safety and interior specifications are also important to take into consideration.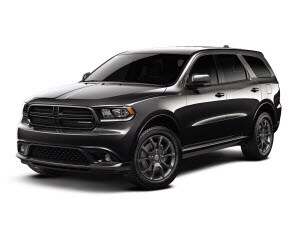 The 2016 Dodge Durango and the 2016 Honda Pilot are some of the top models available on the market. They offer best-in-class performance and interiors, but how do they stack up compared to one another? There are a few key features that set them apart.
Thankfully, Allen Mello Dodge of Nashua, NH-serving the areas of Nashua, Merrimack, and Manchester-has put together the following comparison to make your SUV purchasing decision easier.
Performance Capabilities
Both the Dodge Durango and the Honda Pilot offer impressive performance capabilities, but the Durango comes out just slightly on top. The Honda Pilot has a powerful 3.5-liter V6 engine with an impressive 280-horsepower production. It also has a decent fuel economy when compared to other midsize SUVs at an estimated 19/27 city/highway mpg.
By comparison, the 2016 Dodge Durango comes standard with a 3.6-liter V6 engine with a 290-horsepower production, and the optional upgrade to an even more impressive 5.7-liter V8 engine with 360 horsepower is quite popular. Additionally, the large Durango with the V6 engine gets the same estimated miles per gallon as the midsize Pilot. You get more fuel economy with more room and towing capabilities.
Safety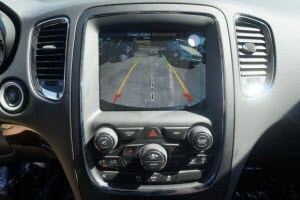 Both the 2016 Dodge Durango and the Honda Pilot offer best-in-class safety specifications, so you can be sure that your family is kept safe in whichever vehicle you choose. In fact, the two models have virtually the same safety features. Both offer six airbags, four-wheel brake assist, electronic stability controls, traction controls, and child safety locks.
The Dodge Durango and the Honda Pilot both come standard with the best safety technology and are thus both worthwhile investments in this regard.
Towing Capacity
The 2016 Dodge Durango with the standard V6 engine comes with a towing capacity of up to 6,200 pounds-perfect if you're the type of active family who needs to transport a boat or off-road vehicle.
Comparatively, the Honda Pilot only offers a towing capacity of 3,500 pounds. While this is impressive for a midsize SUV, the large Dodge Durango is the better option for those needing to move more cargo than the average person.
Verdict
For those looking for an SUV with interior comforts and performance capabilities plus an impressive fuel economy, the 2016 Dodge Durango is the way to go. While the Honda Pilot comes with many options for storage and good safety features, its lack of towing capabilities and lower performance for a vehicle of its smaller size make it not as impressive.
If you're near Nashua, Merrimack, or Manchester, stop by Allen Mello on Marmon Drive to check out the Dodge Durango in person. Schedule your test drive today!