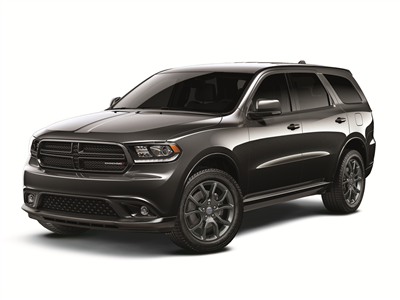 If you're searching for an affordable vehicle that can easily accommodate your whole family, there are a few options on the market today. And while the price range of such vehicles seems to vary widely, there are still a couple that are both easy on the wallet and the roads.
Two popular options are the 2016 Dodge Durango and the 2016 Chevy Tahoe. Let's take a look at how the two match up in this vehicle comparison from your friends at Allen Mello Chrysler Jeep Dodge Ram, your local Dodge dealer near Manchester, Nashua, and Merrimack.
About the 2016 Dodge Durango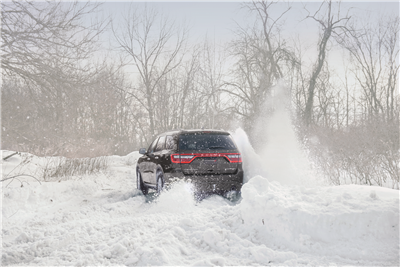 With an affordable starting MSRP, the 2016 Dodge Durango has a long list of offerings for those looking for space for the whole family. The vehicle offers two powerful engine options that are both efficient and quick to respond-a feat some competitors have a hard time accomplishing. Both engines are paired with an eight-speed automatic transmission and an incredible suspension system that delivers excellent handling and ride quality.
The vehicle seats up to seven passengers comfortably, so unlike others that may offer an additional seat, the Durango has enough room for seven adults to sit with elbow room for everyone. The vehicle also offers many amenities, including heated front seats, leather trimmed seats, third row seats, and a heated steering wheel.
The Durango comes standard with a 5-inch touchscreen display audio system with six speakers but also offers an upgraded 8.4-inch touchscreen display audio system with nine amplified speakers and a subwoofer. The vehicle overall is well-equipped and offers all of the bells and whistles you're looking for at an affordable price.
About the 2016 Chevy Tahoe
While the 2016 Chevy Tahoe is also quite comfortable, though the vehicle doesn't offer the same amount of space that the Durango does. The third row seats are definitely a kids-only zone, and the higher cargo floor makes loading in your groceries a bit of a task. The vehicle's smaller cargo space makes long road trips out of town a bit more difficult since you can't really bring along all that you might need without adding a roof storage box.
Because of the large size of the 2016 Tahoe, the vehicle doesn't exactly offer the excellent handling you'll enjoy with many of the competitors. The ride is quite bumpy and truck-like even on seemingly smooth roads. And with a pretty slow acceleration and poorer fuel economy, the vehicle just simply needs some modern updating compared to the Durango.
Schedule a Test Drive
The 2016 Dodge Durango is now available at your local Dodge dealer near Nashua, Merrimack, and Manchester. Allen Mello Chrysler Jeep Dodge Ram is conveniently located at 13 Marmon Drive in Nashua, NH. Our friendly and professional sales team is here to guide you through the entire car buying process. To schedule a test drive of the 2016 Dodge Durango, give us a call at 866-758-0911 or stop in to the showroom today.