Are you in the market for a new vehicle near Nashua, Merrimack, Lowell or the surrounding area? New vehicle reviews are one of the most helpful tools you can use when you're trying to make your buying decision. Whether you're looking for a new Chrysler, Jeep, Dodge, or RAM, you can find the most up-to-date reviews below.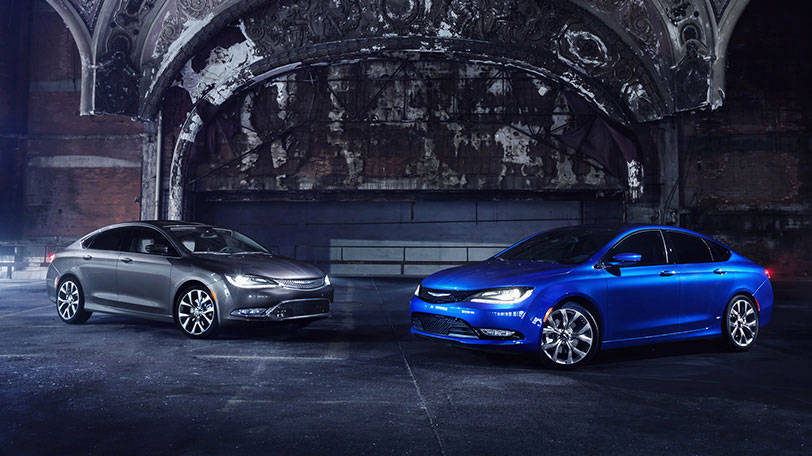 2017 Vehicle Reviews
2016 Vehicle Reviews
2014 Vehicle Reviews          2015 Vehicle Reviews
Chrysler                                                       Chrysler 
Dodge                                                          Dodge
Jeep                                                             Jeep
Ram                                                              Ram
Why are new vehicle reviews helpful?
When you're looking to purchase a new vehicle, you want to make the right choice for your family for both today and the future. You should look at these reviews to find out whether the newest model is a good fit for your family. Check out whether the new model has changed or whether there are several great new features, such as entertainment and safety technologies that will make the vehicle comfortable and safe for your precious cargo. New vehicle reviews can help you gather all of this information on our new models to make an educated buying decision. 
What should you look for in a new vehicle review?
You want to know who wrote the article and whether you can trust the writer's opinion as being unbiased. Second, you want to determine when the article was written to make sure it discusses the most recent model, as opposed to a previous one, and that the article wasn't written before information on the latest model was actually released. You also want to make sure the statements in the article check out when you compare them with the information on the manufacturer website. You don't want to get to the dealership for your test drive only to find out the information you read in the review was inaccurate. 
Where can you find quality new vehicle reviews?
Reviews from a dealership give you the unique perspective of people who know cars. We know what to look for in a new model and can tell you about the differences compared with previous models. We also can tell you what great features to look for in the newest models. We can give you valuable information on available features and safety upgrades that other dealerships may not explain correctly. Since we deal with these vehicles all of the time and have them at our fingertips, we can let you know the truth about the models you're researching. 
When you're looking for a new or used vehicle or for a great place to get your regularly scheduled vehicle maintenance, Allen Mello CJDR is here for you. We're conveniently located near Merrimack, Manchester and Lowell. Our sales department is open Monday through Thursday from 9 am to 8 pm, Friday from 9 am to 7 pm, Saturday from 9 am to 5 pm, and Sunday from noon to 5 pm. 
To schedule a test drive, call Allen Mello CJDR at 866-758-0911 or visit us at 13 Marmon Drive in Nashua. Our friendly and helpful sales staff is standing by to help you when you're ready to check out your next vehicle in person and test drive new models.