Seeing one of your vehicle's dashboard lights suddenly turn on tends to cause alarm in drivers. These lights, however, are meant to be helpful and instructive for routine maintenance and knowing when to service your vehicle. Take a look at some of the more common dash lights below to learn what they could mean. 
If one or more of your dashboard lights is on, drivers in the Nashua, Merrimack, and Manchester area can take their vehicles to the trained technicians at Allen Mello CDJR. Contact us today for more information.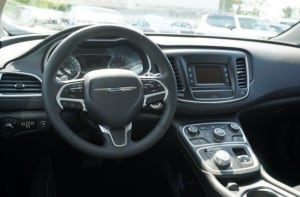 Dashboard Lights 
ABS Light: Your anti-lock braking system (ABS) light will come on when this system is faulty. While the car will still function properly, it will only use the conventional brakes and won't function as efficiently. If you're on slippery or unstable terrain, and especially if you're accustomed to your ABS, this could prove tricky to handle your vehicle. It's best to bring your vehicle in at your earliest convenience. 
Airbag Light: Your airbag light will pop on once the car is started. However, if it stays on, it's an indication that the airbag system is faulty. Again, your vehicle will still function, but you should have your airbag system inspected soon, as your and your passengers' safety is at risk. 
Battery Light: There are multiple reasons your battery light would come on, among them is water in your electrical system. While automotive technology can sometimes fix this problem itself, you should still have your battery and electrical system checked by a professional. 
Brake Light: Different than the ABS light, the brake dashboard light can have multiple reasons for coming on. It could be something as simple as your parking brake being engaged. It could also be far more serious, such as braking fluid or a malfunction somewhere in your braking system. If it's more than your parking brake, consider having your vehicle towed in for inspection. 
Check Engine: This is probably the most fear-inducing dashboard light. Its simple yet ominous warning has many possibilities. One of the simplest is a loose gas cap. However, there are many serious reasons and you should bring your car in (or have it towed) to Allen Mello CDJR for further inspection.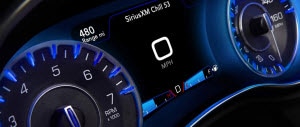 Coolant Light: This light tells the driver that there's an anomaly in the cooling system. The most common consequence of this malfunction is overheating. This can be a potentially disastrous outcome for your vehicle. 
Cruise Control Light: Finally, a light that doesn't instill dread. This friendly reminder serves to let the driver know that the cruise control is activated. 
Oil Light: Your oil light informs you that your engine's oil pressure is low and needs immediate attention. Don't ignore this warning light. This is one of those vehicle maintenance issues that, if ignored or postponed, could have a domino effect on your engine's health and could lead to more serious damage. Bring your vehicle in to have your oil and oil filter changed immediately upon seeing this warning. 
Tire Light: While your engine is the heart of your vehicle, your tires are just as vital to getting from point A to point B. This dashboard light could come on for several reasons, all of which should demand your attention. It's usually your tires' air pressure. If this is left unresolved, it could lead to a blowout, which could lead to a collision or a wreck. You should check your tires to see if the vehicle is drivable. If so, bring your vehicle in to have your tires serviced as soon as possible. If your vehicle isn't driveable, call a tow truck. 
Traction Control: Often, this light means that your Traction Control system is faulty. Your vehicle is still operable but might not have the same maneuverability in less-than-ideal road conditions. Make an appointment to have this system evaluated if this dashboard light stays on. 
Transmission Light: Your transmission is another invaluable component of your vehicle. Due to the fact that a transmission has so many moving parts, this light could mean any number of those components has a problem, including temperature control. We recommend that you don't drive your vehicle when this light is on but rather have it towed in for immediate inspection. 
Windshield Wiper Fluid Light: This dashboard light informs you that your windshield wiper fluid is low and should be refilled. 
Visit Allen Mello CDJR Today 
There's no such thing as being overly concerned with your vehicle's safety and well-being. These dashboard lights are in place to let you know when there's a potential problem under the hood. 
Chrysler drivers in Nashua, Merrimack, and Manchester have a highly trained team of automotive technicians available at Allen Mello CDJR. These trusted technicians can inspect your vehicle and further explain your dashboard lights and what they can mean. 
Don't hesitate to bring your Chrysler in for any problem. Contact us today for more information or schedule a vehicle service.