Thanksgiving Day is almost here! That means that it will soon be time to celebrate, time to see your family and closest friends, but most of all…time to dine on delicious food. However, with all of the hearty turkey dinners and scrumptious sides going around this year, Thanksgiving is also a great time to get some well-deserved exercise.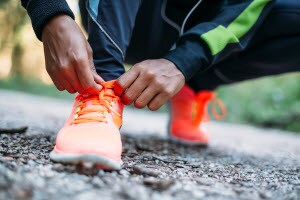 With that in mind, we created a list of some of the fun community races that you can participate in. Here is your official 2016 guide to all of the turkey trots near Nashua, NH.
Date: Thanksgiving Day – Thursday, November 24th, 2016
Time: 9:00 am
City: Manchester, NH
The highlight of this race is the scenery. It starts at the Northeast Delta Dental Stadium. Participants will then run along Commercial Street, through a loop by the Millyard Museum, and end up back at the stadium.
Date: Saturday, November 19th, 2016
Time: 10:00 am
City: Milford, NH
There are lots of opportunities to walk away from this 5k with a prize. 1st place male and female winners will each receive a cash bonus. All age group winners will receive homemade pies. And whoever is fast enough to catch the live turkey will get to keep him!
St. Joseph Hospital Great Gobbler 5k
Date: Thanksgiving Day – Thursday, November 24th, 2016
Time: 8:00 am
City: Nashua, NH
Who doesn't love souvenir t-shirts? The first 500 runners to register will receive free Great Gobbler long sleeve t-shirts. If you qualify, you can pick up your shirt on Wednesday, the day before the race, at Fleet Feet Sports in Nashua.
There is also the Little Gobbler 400-Meter Fun Run that starts at 7:30 am, so make sure to bring your little ones along with you on the day of the event!
Date: Thanksgiving Day – Thursday, November 24th, 2016
Time: 9:00 am
City: Derry, NH
Starting way back in 1973, this is the 43rd annual Turkey Trot 5k Road Race. It starts at the Gallien's Town Beach on Beaver Lake.
Anyone who registers is asked to bring a donation of some non-perishable canned or dry food. These donations will end up at various food pantries in the Greater Derry area, where they will be dispersed to the hungry.
YMCA of the North Shore Road Races – Going, Going…Gobble 5k
Date: Wednesday, November 23rd, 2016
Time: 3:00 pm
City: Plaistow, NH
There will be an eight-week Gobble Training Group leading up to the race. This is a great opportunity to get to know some of the other runners and to get excited for the big day. And, yes, it will also help you to get in the best 5k shape possible.
Tell Us about Your Favorite Turkey Trot near Nashua NH
We hope that you enjoyed this guide to some of the Thanksgiving races around Nashua, New Hampshire. If you've run in one of them, or if you have a different favorite turkey trot near Nashua, tell us about it! Leave a comment on this post. We'd love to hear what you have to say and so would our other readers.
Don't forget to read the rest of our blog to find out about more local activities and events coming up soon near Nashua, NH.