Golf is a fun and leisurely sport that you can enjoy a day outside in the sun while testing your abilities on the links. Wouldn't it be more fun if you put your golf skills to good use for good causes? We're going to let you know about the Merrimack Lions 14th Annual Swing for Charity Golf Tournament. We'll give you the important details like when and where and what to expect with this wonderful event. This is your guide to the Swing for Charity Golf Tournament.
Swinging for Charity: When & Where?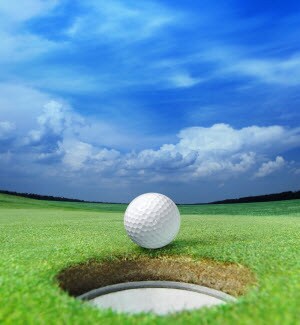 The Merrimack Lions will host the 14th Annual Swing for Charity Golf Tournament on Monday, August 1st, at the Amherst Country Club located at 72 Ponemah Rd and Route 122 in Amherst, NH. Check in is at 7:30 AM, but tee off is at 8:30 AM. Pre-registration for this event is required by July 18th.
What to Expect with the Swing for Charity Golf Tournament?
This tournament is a fundraiser held by the Merrimack Lions in hopes of raising money for several great causes. Proceeds with benefit youth programs focused on helping children in need and other local charities. Funds raised will also help camps for kids and local food pantries for the homeless. Additional funds will be used to clean the highway during the bi-annual roadside cleanup.
Golfers who wish to participate in this charitable tournament need to pre-register in order to compete. $125 donations include green fees, golf carts and gift bags. These donations also include contests, prizes, snacks and the Banquet BBQ at the end of the tournament provided by the Texas Roadhouse of Nashua.
This charity tournament will feature a new scoring format that's different from last year's. Now, every team that signs up has a chance to win with the score high-score low format. Pick your best players, assemble your team and head out on the green for a chance to win.
Golfers have a chance to play on the impressive Amherst Country Club course, which features 18 holes with luscious greens. This course is an Audubon International certified golf course, one of 800 in the world. Courses receive this award for protecting the environment with preserving the national heritage of golf.
This tournament will be the 14th year that the Merrimack Lions host this charitable event. Last year featured a great turn out with golfers and local business sponsors. A lot of money was raised that went to supporting local charities. The Merrimack Lions host several events throughout the year to help raise money for important causes, like local eye care for the needy, school hearing and vision screenings and highway adoption.
The Merrimack Lions 14th Annual Swing for Charity Golf Tournament is sure to be a great time with great causes to support. Come out, donate and play the links to help others in need.