Folk music has been around for centuries, but American folk music got its start before the 20th Century. To help people like you celebrate this classic music style, we're going to give you a guide to the Lowell Folk Festival. We'll let you know the important details and what to expect so you can plan ahead and enjoy the Lowell Folk Festival.
The Lowell Folk Festival: When & Where?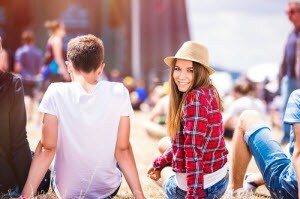 This music festival takes place July 29th to the 31st in downtown Lowell. Friday the 29th kicks off the festival at 6 PM and goes until 10. Saturday begins at noon and also goes until 10. Sunday, the last day of the Lowell Folk Festival, will go from noon until 6 PM. This three-day event is free and open to the public. Snacks, refreshments and merchandise will be available for purchase throughout the festival.
What to Expect with the Lowell Folk Festival
This family-friendly rain-or-shine event will feature five stages for your musical enjoyment. You're free to roam the festival and browse the food and crafts that are available for sale. On Friday, the Boarding House Park and Dutton St. Dance Pavilion will feature a variety of performances by the Savoy Family Cajun Band, Lurrie Bell's Chicago Blues Band and Ana Lains to name a few.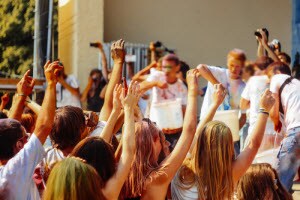 On Saturday, all five stages will host performances. In addition to Boarding House Park and Dutton St. Dance Pavilion, there will be stages at JFK Plaza, Market St. and St. Annie's Churchyard. Attendees can expect performances by Deacon John's Jump Blue, the Gibson Brothers and Charlie Walden.
The final day of this music festival is on Sunday, the 31st. All five stages will be open and they'll host performances by Spencer Taylor and the Highway QC's, the Sri Lankan Dance Academy of NY and the Qi Shu Fang Peking Opera.
On top of the live performances, there will also be several art exhibits that you and your family can explore. You can browse fruit carving by Ruben Arroco, the Hat Ladies of Fiesta, Guitars and Puerto Rican Cuatro making from William Cumpiano and Mehndi Bridal Art from Noureen Sultana and Danish Khan.
While exploring the arts and crafts exhibit, you can explore your taste buds with the wide variety of ethnic foods that will be sold at the Lowell Folk Festival. Take a trip around the world with flavors from Greece, Armenia, Poland, Africa, Thailand, India and Jamaica, to name a few of the many different styles of cuisine that will be offered at the festival.
This festival will also feature a family activity area where you and your little ones can have fun. This section of the Folk Festival will feature games like the ring toss, bean bag toss, muffin tin game and box hockey. Your children can even participate in interactive crafts, courtesy of the Lowell National Historical Park Staff.
This event is sure to be a great time with a variety of cultures mashing together for the common goal of having fun. Plan your day at the Lowell Folk Festival.