The end of the year will be here before you know it. Do you have a New Year's resolution in mind yet? Many people decide to drink more water, try a new hobby, or find a new job. However, it's no secret that health and physical wellness—maybe even losing weight—are on most people's minds for the beginning of the year.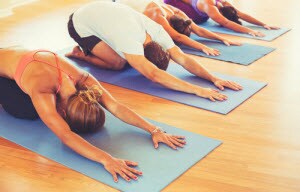 Who says you can't start your New Year's resolution early? There's no better time than the present. And, if you start paying more attention to your body now, you'll thank yourself later when you're faced with all the holiday eating that's approaching. Yoga is wonderful for both the body and the mind. There are so many different kinds, fit for people of all physical conditions and fitness levels. Here are some of the top yoga studios near Nashua, NH. Give one a visit this holiday season!
Open Space Yoga
This co-op focuses on the idea that yoga is for all individuals, no matter what their flexibility level may be. If you're looking for a supportive, co-op environment where you can de-stress—and maybe even change your outlook on life—in one of the best yoga studios near Nashua, NH, this is the place for you!
Aerial Moon
Are you looking for an even deeper stretch than traditional yoga provides? You may want to check out aerial yoga at Aerial Moon, which involves using a hammock to perform yoga poses. The balance and core engagement involved in each pose offers even more strength training than traditional yoga, yet the support for the neck and spine are unparalleled. You'll surely feel it the next day, but you'll also want to go right back!
Atlantis Sports Club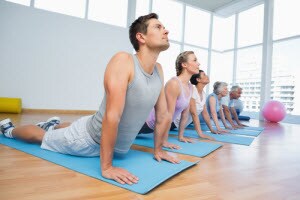 Yoga may not be the only component in your fitness routine. If that's the case, we suggest joining Atlantis Sports Club. The club has plenty of gym equipment, an indoor and outdoor pool, massages on the premises, and lots of classes in addition to yoga, such as Zumba and aqua fitness classes.
Gateway Hills Health Club
You'll find that one of the best yoga studios near Nashua also offers many, many other classes. Here you can practice hot yoga, where the room is heat controlled to a specific hot temperature—every day of the year! The added heat will make your muscles relax as you sweat through class, so you'll get the deepest stretch you can imagine. Plus, the hot room is a great escape from the frigid New Hampshire winter, in our opinion!
Banyan Tree Yoga
This yoga studio seeks to help you find a foundation for your life through practicing yoga. If you're looking for an open community—that also offers opportunities for yoga retreats, such as an upcoming one in St. Lucia—be sure to pay them a visit. The studio is hidden slightly, so give yourself plenty of driving time the first time you go.
We at Allen Mello CDJR want to remind you that when you visit one of these yoga studios near Nashua, you're not just supporting your own health, you're supporting our wonderful local community! We wish you all the best in the New Year and hope to see you in yoga class!