Now that autumn is nearly over, we're happy to say the holidays are upon us. It may be a little early for Christmas tunes—cut it out, radio stations—but the time will be here soon enough. We can't be more excited for the snowy wonderland that New Hampshire becomes this time of year.
Holidays also mean holiday parties, which means eating, and then more eating. With so much planning and holiday shopping, it can be hard to make time for all the holiday treats you want your family and guests to enjoy. Instead of making your baked goods this year, why not outsource the job? Lighten your load a little by getting your dinner rolls or Christmas cookies from one of these top bakeries near Nashua, NH.
Benson's Bakery & Cafe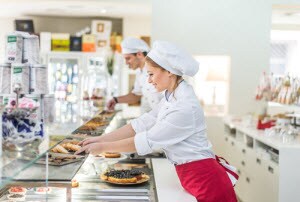 Opened in 2014 by Emily and Cory Boutin, Benson's Bakery & Cafe offers some of the best baked goods you could ask for. Emily and the team at Benson's prepare baked goods and fresh food daily, making this your top destination for a delicious, made-from-scratch treat.
The team at Benson's is dedicated to offering customized baked goods, and offers options for weddings, gluten-free products, and various cakes and pastries.
Cookie Love
Based right here in New Hampshire, you won't believe the works of art this custom cookie bakery churns out. They can make exactly the cookies you want in the shape and color you want, so you can get the perfect cookies to go along with any specific holiday theme.
These are much more exciting to look at than your basic chocolate chip and, since they're made to order with fresh eggs and real butter, they're tasty to boot! Sugar cookies are always a crowd pleaser for all ages; children will be very excited by the Cookie Love custom cookies. Be sure to get some for your holiday party—they're so pretty, they'll double as treats and decorations!
Great Harvest Bread Company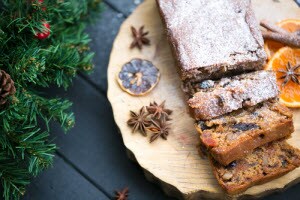 You may recognize the name as a national organization, but this Great Harvest Bread Company franchise looks like no other. The bakery operates to meet the needs of the community, while also being able to produce the recipes that Great Harvest has honed for decades. They call themselves a "Freedom Franchise," and it's easy to see why! The wide variety of breads, from challah to honey whole wheat, is made in-house and entirely from scratch.
You're sure to find the perfect loaf to accompany Thanksgiving or Christmas dinner. In addition to being one of the best bakeries near Nashua, NH, they also offer a hearty lunch menu and catering services—perfect if you're throwing a holiday luncheon for the office!
Crosby Bakery
A Nashua establishment since 1947, it's no secret that Crosby Bakery is one of the best bakeries near Nashua, NH. You can place your holiday orders ahead of time, though they also guarantee there will be some items for walk-in customers. Just in case, get your orders in early for some of the best pies you'll ever taste! We're partial to the custard, and there are also the traditional crowd pleasers of pumpkin and apple, among many others. Be sure to try the orange cranberry bread, too, if you're looking for a lovely fall toast!
We at Allen Mello CDJR want to encourage you to shop small this holiday season to support our wonderful local community by visiting one of these fine bakeries near Nashua, NH. And remember: drive safe!