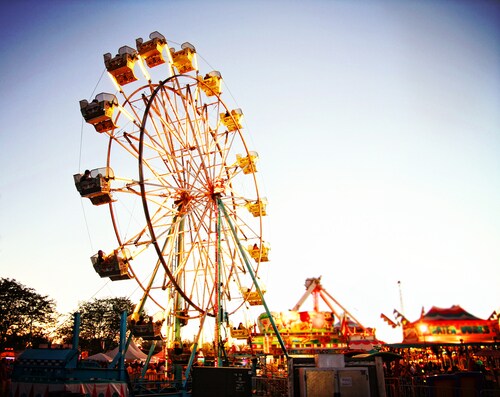 The 2016 Fall Apple Country Craft Fair is on its way and everyone in the Manchester, Nashua and Merrimack area are getting excited. This fair falls on September 10th and 11th of this year, so we're here to help you plan your weekend. This quaint country fair, being held at St. Peters Episcopal Church in Londonderry, offers a variety of fun for all ages, so we're going to give you the six reasons why you should attend the 2016 Fall Apple Country Craft Fair.
Getting Outside
There's nothing better than getting outside in fresh air during the early fall. It's one of the best times of the year to enjoy the transition between seasons and, if you're lucky, see the leaves change colors. Any excuse to get outside during the fall is a good one, and that's what this festival offers, among many other things.
The Crafts
It's a fun and inspiring experience to admire some locally made crafts. This festival will feature more than 60 juried crafters that will be displaying their intricate work and stylish designs. These crafts include art work, handmade pottery, glassware and hand painted wood. Browse the wares and crafts and come home with some locally made artwork that will help you decorate your home.
Family Fun
This event is free and fun for all ages. Take the family out and about at the Fall Apple Country Craft Fair and enjoy your weekend outdoors. Who knows, the little ones may get the urge to make crafts, and one day, they'll participate in the festival. They'll look back and thank you for taking them to the fair and starting their love of crafts.
The Food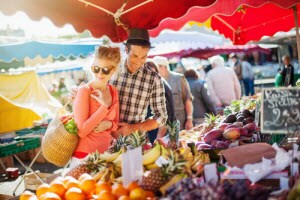 The 2016 Fall Apple Country Craft Fair won't just be a gathering to witness handmade crafts from local talent. There will be food, courtesy of St. Peter's Episcopal Church. The spread will feature a variety of goodies like hot dogs, hamburgers and popcorn. There will also be treats like freshly baked pies, breads, brownies and cookies.
Getting to Know the Community
Another great aspect of the 2016 Fall Apple Country Craft Fair is the draw. The spring craft fair, also hosted by St. Peter's, was a huge success and drew quite a crowd. This is your chance to get to know your surrounding communities and, more importantly, a chance for them to get to know you.
The Raffle
Who doesn't love going to a fair and walking away with a prize. At the Fall Apple Country Craft Fair, you participate in the raffle to win a handmade quilt. This quilt was made by one of the parishioners and you and every attendee has the chance to win it. Maybe luck will strike and you'll go home with crafts and a quilt.
There you have it, our 6 reasons for why you should attend the 2016 Fall Apple Country Craft Fair. Take the family, have fun and enjoy the beautiful fall weather while admiring some locally made crafts.