Best Ice Cream & Frozen Yogurt near Lowell, MA
Nothing is more satisfying than delicious ice cream on a hot summer day. For frozen dessert fans in the Nashua, Merrimack and Manchester area, we're going to give you a list of the four best ice cream and frozen yogurt shops near Lowell, MA.
Gary's Ice Cream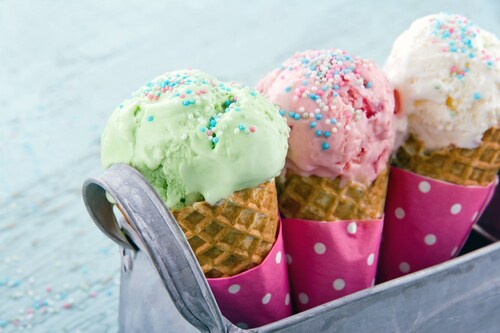 If you're a fan of homemade ice cream, you'll love Gary's. This shop makes every one of their ice creams from scratch using family recipes from 1934. Sample their diverse menu with some classics like Vanilla, Chocolate and Butter Pecan, or try something more exotic and experimental like orange pineapple, Irish coffee or Maple Bacon ice cream, which uses real crisp bacon in the recipe.
Gary's Ice Cream is located at 131 Gorham Street in Chelmsford, MA. Stop in and enjoy some homemade ice cream—you have from now until mid-fall before Gary's closes for the season.
Heritage Farm Ice Cream & Restaurant
Heritage Farm has been supplying the Lowell area with tasty ice cream since 1976. The great thing about Heritage Farm is that it is a restaurant, so you can enjoy sandwiches, burgers and soups, then top it off with some dessert.
You can enjoy rum raisin, coffee brandy or bubble gum in a cone or bowl. Heritage Farm even sells ice cream cakes, so you can take home the perfect cake for the next birthday party. Heritage Farm Ice Cream & Restaurant can be found at 163 Pawtucket Boulevard in Lowell.
Orchard Hill Ice Cream
Orchard Hill Ice Cream is a family owned and operated business that has been serving scoops since 2009. Enjoy over 50 flavors including German chocolate cake, strawberry cheesecake, totally turtle or cotton candy.
You have the option of 17 toppings including fresh fruit, hot fudge and candy pieces, served over ice cream with the option of a waffle cone, a brownie or a hard shell dip. You can even have 95 percent fat free soft serve if you want to enjoy a savory dessert without all the calories. Orchard Hill Ice Cream is located at 500 Pawtucket Street in Lowell.
YOBITE!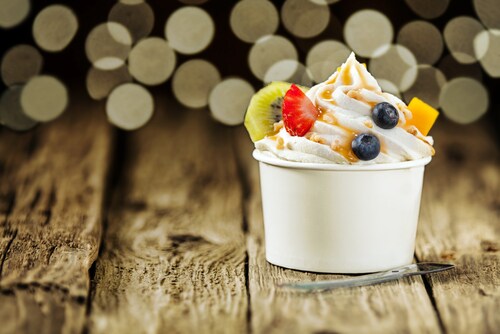 At YOBITE! you can create your own frozen yogurt or hard ice cream sundae. This self-serve froyo shop allows you the opportunity to get creative with your dessert. You can mix flavors and add a wide variety of toppings like candy bites, fresh fruit, sauces or even dustings to give you a versatile flavored dish.
You can have your creation in a cake, sugar or waffle cone, or in a simple small, medium or large cup. Pour it, dress it and weigh it, and you're on your way to enjoying a self-crafted dessert that you can enjoy. Serve yourself at YOBITE! located at 296 Chelmsford Street in Chelmsford, MA.
Take your family and friends, and figure out which place offers the best ice cream to the people in the Manchester, Merrimack, Nashua and Lowell area.