To say that New England winters are tough on your car is an understatement. Snow, sleet, and ice bury the greater Boston area in more than 9 feet of snow some winters, and it can take months for the city and surrounding suburbs to thaw.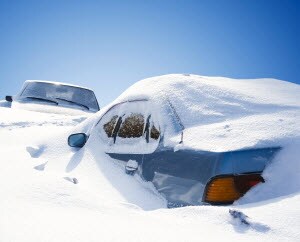 Between slick streets, subzero temperatures, and frequent snow squalls, the equipment beneath your car's hood could take a hit this winter if you don't take the proper precautions. Keep reading for different tips and tricks for winterizing your car in Nashua, Merrimack, and Manchester this winter. With these guidelines, your car will be ready for anything the next snowmageddon throws at it.
Check Your Battery
According to AAA, your car can lose 35% of its charge at freezing temperatures and up to 60% of its charge at 0 degrees.
There's nothing more frustrating than waking up in the morning to a dead car battery. That's why we recommend regular servicing at Allen Mello Chrysler Jeep Dodge Ram throughout the winter. We'll make sure that your battery is fully charged and ready to go, even in subzero temperatures.
Invest in Winter Tires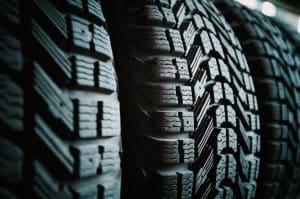 Winter tires come with a special rubber that dispels water beneath its treads and remains flexible in extreme cold. Their extra traction improves your car's performance and directional control on icy roadways so you can drive with confidence after a blizzard hits.
Make sure that you check your car's tire pressure and tread depth each week.
Get an Engine Tune-Up
A cold snap could wreak havoc on your engine, especially if it has any existing problems. Stop by Allen Mello Chrysler Dodge Jeep Ram for an engine tune-up before winter hits to can catch problems before they start.
Check Your Exhaust System
Make sure that your exhaust system is free of carbon monoxide leaks. They could get caught in your interior cabin while driving, which could be life threatening for you and your passengers.
Check Your Brake System
Your car's breaks are integral to its overall safety, especially on icy roadways. Make sure that your brakes are working properly to prevent sliding or skidding on slick surfaces.
Add Antifreeze to Your Coolant System
You should add, change, or flush your antifreeze approximately every two years. We recommend checking your levels before the next polar vortex hits just to stay safe.
Schedule an Oil Change
You should change your car's oil every three months. Since your engine is especially sensitive to cold weather, you should check your oil levels throughout the winter and change your oil filter at recommended intervals.
Make sure that you use a thinner oil if you live in an area with temperatures that fall below freezing. Thin oil puts less stress on your engine in the winter.
Prepare Your Car for Winter at Allen Mello Chrysler Dodge Jeep Ram
Before winter hits Nashua, Merrimack, and Manchester, schedule a maintenance appointment at Allen Mello Chrysler Dodge Jeep Ram.