When you need a car, you may not feel like you have time to spare, but it's important to get your timing right, no matter what kind of purchase you're making. You want to own your car for a long time, and enjoy your time behind the wheel, and part of that is buying at the right time.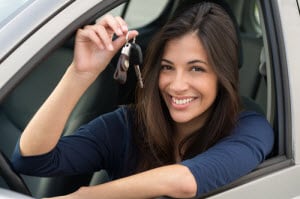 There are a few things to consider when making a used car purchase. Read some information on the best time to buy a used car, and where you can go to get the best selection and quality used vehicles available in the Nashua, Merrimack, Manchester, or Hillsborough County areas.
New Drivers and Used Cars
When you're a new driver, you've got a much higher chance of getting into an accident. This is just a statistical fact-driving is as much experience as it is knowledge. For many, purchasing a used car is the best bet.
This is because used cars can cost significantly less to repair than new ones, especially if you're on your own insurance policy. There are a range of costs to mitigate when buying a car, and a pre-owned vehicle can take care of some of that for you.
Your First Car Purchase
Maybe you've been driving for a few years, but it's been on your parents' car, or on borrowed vehicles, and you're looking to buy your first car. There's much to learn about the details of owning your own vehicle, from the costs of fuel to regular routine maintenance. It's a big learning experience. Starting with a used vehicle will keep some of your costs down, and may allow you to learn how to do some things on your own.
The Budget-Conscious Buyer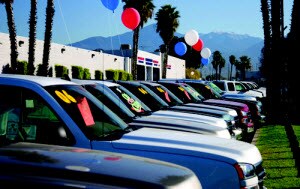 When you don't have much disposable cash, a used car is a great way to get a reliable vehicle within your budget. You're likely to buy a car at a lower price, and lower monthly payments. Not just that, insuring a used car tends to be much less expensive than insuring a new vehicle.
This is all related to the lower costs to replace and repair pre-owned vehicles. Buying used can save you the money you need to deal with unforeseen emergencies in the future.
A Credit-Building Purchase
When you're paying off debt, or otherwise looking to rebuild your credit, paying a car loan is a great way to tackle that. Since vehicle purchases are secured against the car, you're more likely to get a car loan at a decent rate, and every payment you make looks good on your report.
Best Time to Buy a Used Car
The best time to buy a used car, in the end, is when you need a vehicle on a budget, or need to save on future potential repair costs. Used cars carry many benefits over new ones, but only if you get the very best.
If you're looking for a used car in the Manchester, Merrimack, Nashua, or Hillsborough County areas, Allen Mello Chrysler Dodge Jeep Ram is here to provide a range of pre-owned vehicles that'll last you for years to come. Stop into our showroom and check out our selection today! Have a question? Contact us online!